Easel for Scrying :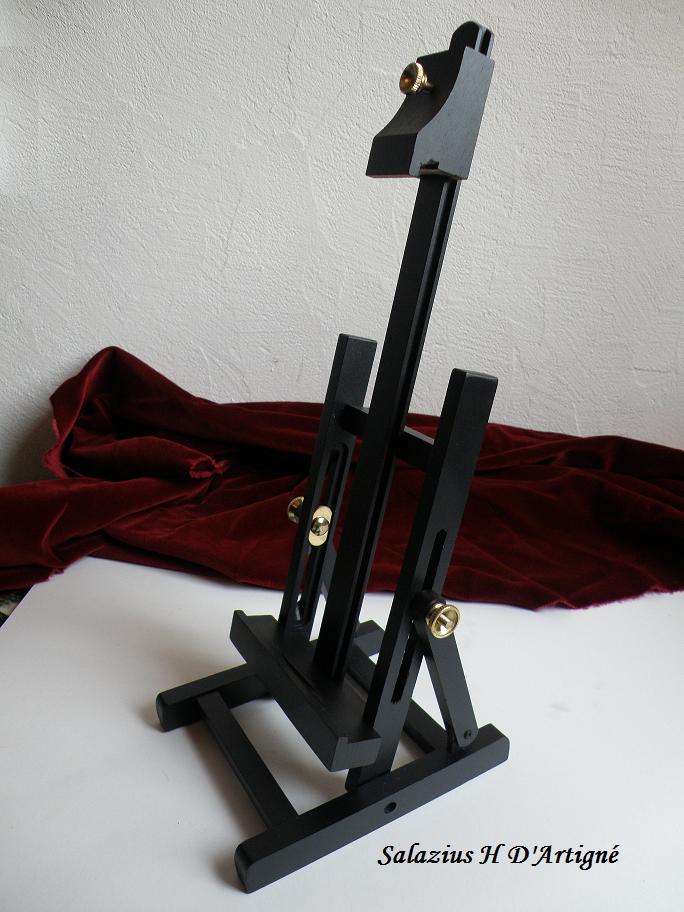 This easel for scrying is perfectly suited to work in the occultum. It can be used for both a small and a large mirror. Notches were made on the credence and the bottom support. It is painted in matt black.
Small, light and convenient it will fit in all evocative triangles for easy astral evocation or in bags to be transported easily.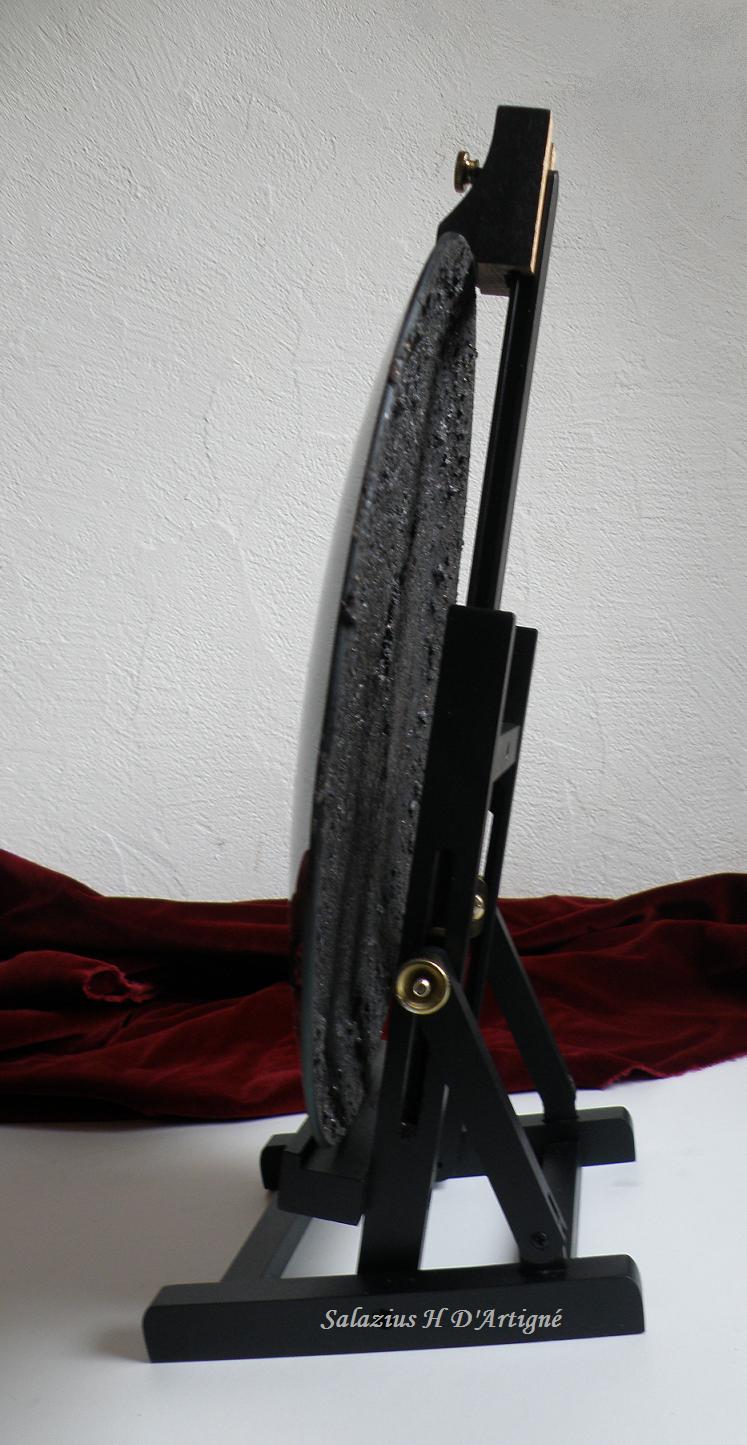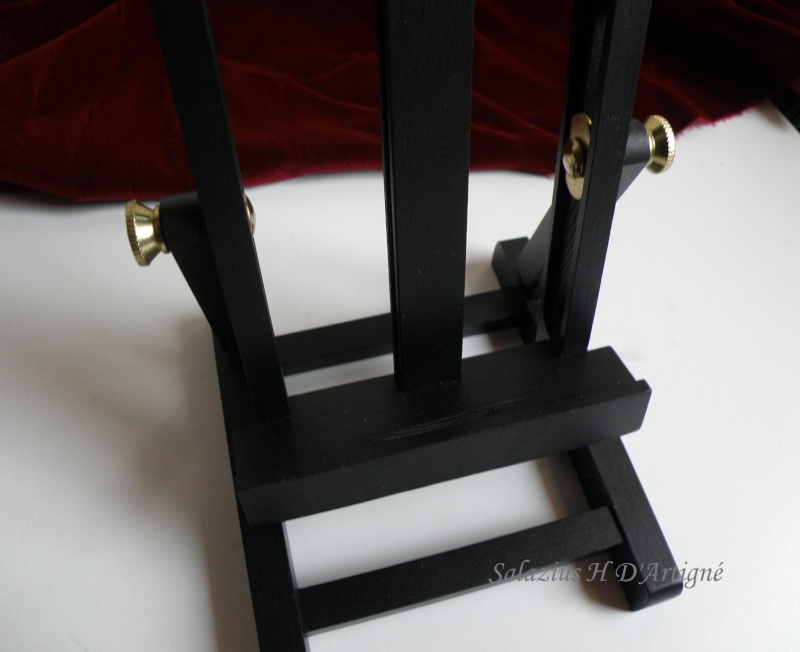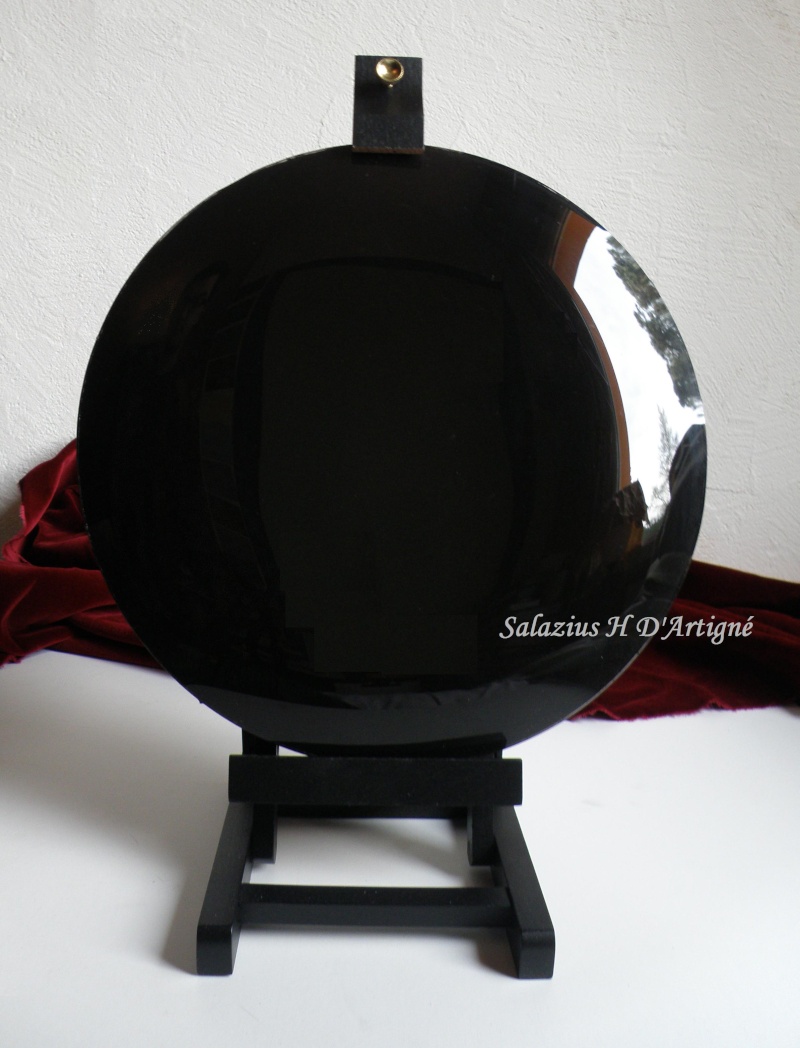 Made of Beech wood it can stand all kind of mirrors up to 29 cm.
Dimensions: height 40 cm, depth 16 cm, width 14 cm.
Contact me at
salazius @ gmail.com